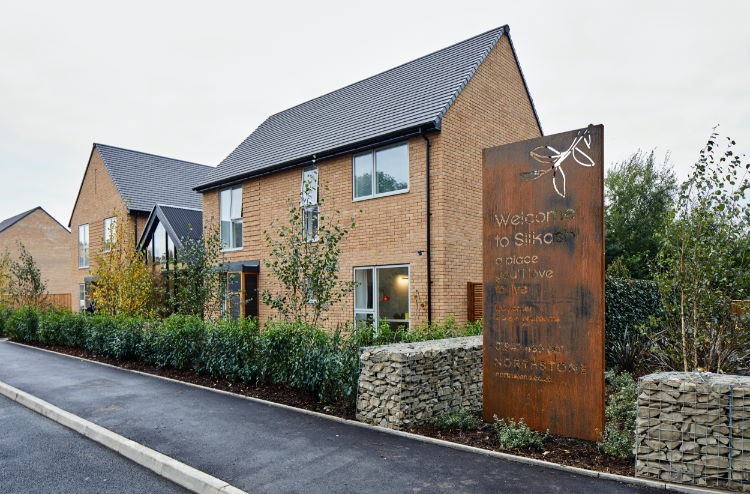 Positively impacting the economy
With an emphasis on creating good growth and productivity, particularly focussed on the foundational economy, Ocean Gateway supports the North West in becoming more diverse, resilient and able to address regional imbalances in the UK. Ocean Gateway presents a series of shovel-ready opportunities able to create jobs, boost skills, inject investment and transform key infrastructure. Alongside local and national government and other partners, Peel can support a national recovery that makes Britain stronger, greener, better connected and more resilient.
An independent review of the first 10 years of Ocean Gateway reports that Peel has made more than £5 billion of private capital investment, unlocking significant private and public sector funding and has helped create 21,000 jobs and 5,000 new homes.
Key Ocean Gateway projects generate an annual net additional GVA (Gross Value Added) of more than £1 billion to the North West economy. Based on employment projections, it is estimated that total gross GVA across the Ocean Gateway, will increase to £4.5 billion per annum in the next 10 years. This would potentially equate to almost 3% of total GVA across the wider Ocean Gateway area.
5BN
CAPITAL
INVESTMENT
1.23BN
GVA PER ANNUM
160MW
FLEXIBLE ENERGY GENERATION
300 ACRES
MANAGED
GREEN SPACE
146.9MW
LOW CARBON
ELECTRICITY
GENERATION
4,800
HOMES
21,000
JOBS
8M SQ FT
EMPLOYMENT
SPACE
Levelling up our economy
More significantly, a large proportion of Peel's investment has been in areas that have been left behind, where levelling up and rebalancing have yet to have an impact. Through Peel's approach – our long term vision, coupled with determination, patience and perseverance – our teams and partners have been making a difference.
Where once Salford Docks was a symbol of decline, MediaCityUK now stands as a beacon of hope and opportunity. More people now work here than when the port was in its heyday. These people join the residents and visitors who now create a vibrant community throughout the year.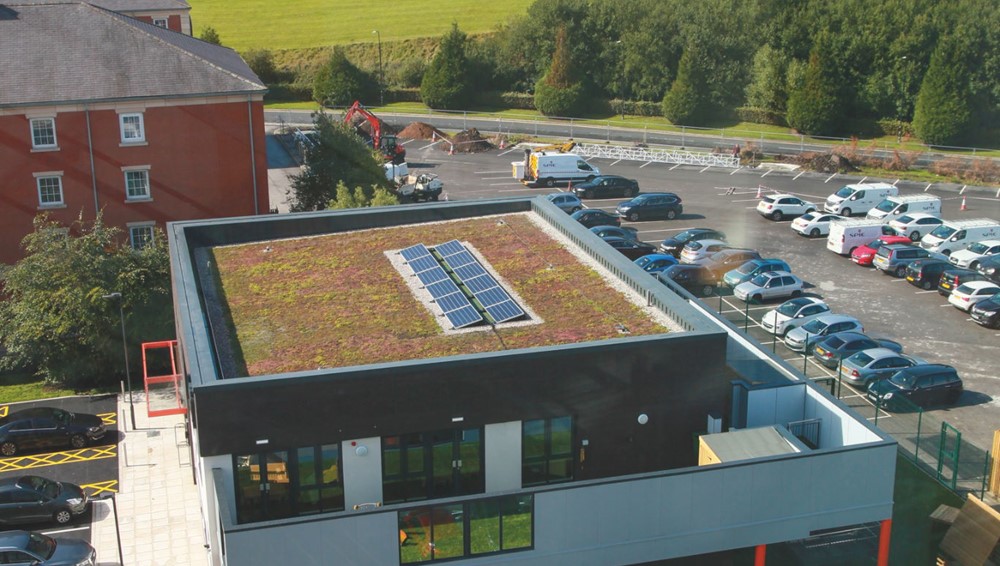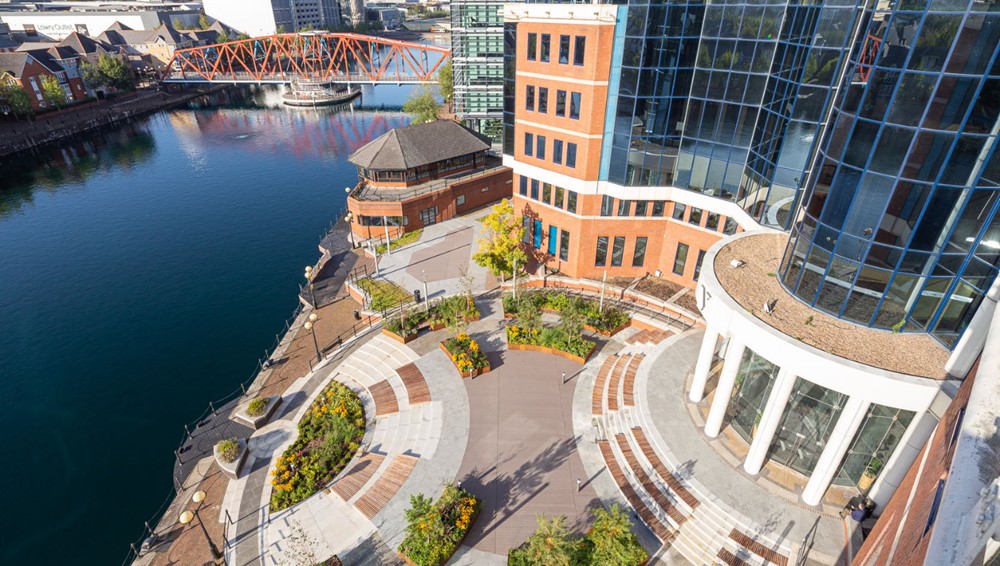 Promoting Low-Carbon Growth
For more than a decade, the Peel Group has been a champion of sustainable development initiatives creating jobs and investment from that champion the transition to a low carbon economy and ensuring economic growth does not come at a cost to the environment. Examples include:
In January 2020, eleven Peel L&P buildings became the first in the UK to achieve net zero carbon status verified against UK Green Building Council's 2019 definition
MediaCityUK was the first project in the world to receive a BREEAM Communities 'Excellent' certification - an exemplar that embodied BREEAM principles from the outset across its offices, studios, car parks, retail, residential, hotels, education, and health buildings and public realm to achieve a modern low carbon, sustainable urban environment. In 2020, MediaCityUK took further action to become a net zero carbon neighbourhood with the highest cluster of net zero carbon buildings in the UK
In 2015, Peel L&P was the first major property company to achieve the energy management standard ISO 50001 and has met its energy reduction targets every year since
In 2018, Peel L&P created its most sustainable building to date and the first green roof at TRAFFORDCITY, on a purpose-built nursery for the award winning Kids Allowed.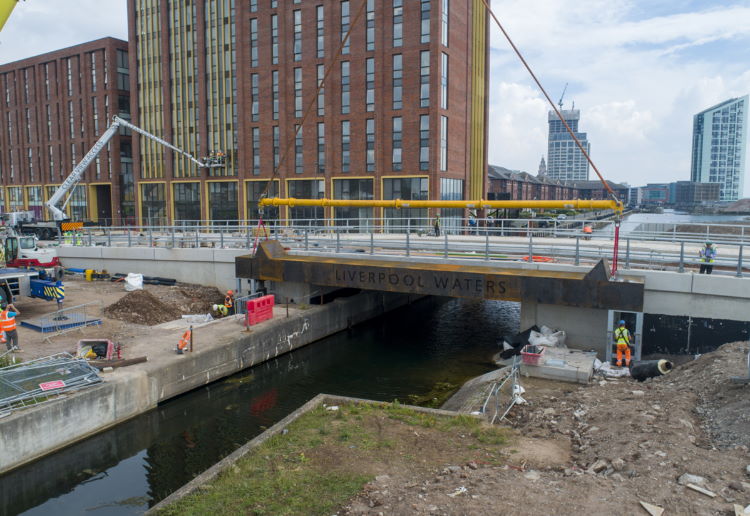 Transitioning to a Zero Carbon Economy
Ocean Gateway plays a major role in low carbon energy and industrial growth. It is home to the Net Zero North West where Peel and its partners are seeking to promote the UK's first net zero carbon industrial cluster by 2040. A major part of this bid is the establishment of HyNet, the North West's leading hydrogen and carbon capture, utilisation and storage (CCUS) project
Since 2008, Peel L&P Energy has delivered three onshore wind farms in the Ocean Gateway area with the capacity to deliver 125.35MW of renewable electricity including: 65MW at Scout Moor north of Manchester, 10MW at the Port of Liverpool and 50.35MW at Frodsham in Cheshire.
Peel L&P facilitated the development of an operational 21.5MW biomass power station at Protos that will process up to 157,000 tonne of waste wood per annum and a 24MW gasification facility technology that will recover energy from up to 240,000 tonnes of waste per annum. 
Peel L&P Energy, working in partnership with Vital Energi and colleagues at Liverpool Waters has established a dedicated energy supply company Mersey Heat which will build, own and operate a low carbon District Heat Network that will be capable of providing heat for up to 9,000 homes and 4 million sq ft of commercial space. The first phase of the heat network is under construction and will be operational in [XXX].
Peel Ports has been supporting a major de-carbonisation project at the largest power station in the UK. They built a £100 million custom-built biomass import terminal located at Gladstone Dock at the Port of Liverpool that will allow Drax to transport up to 10 train loads of biomass each day.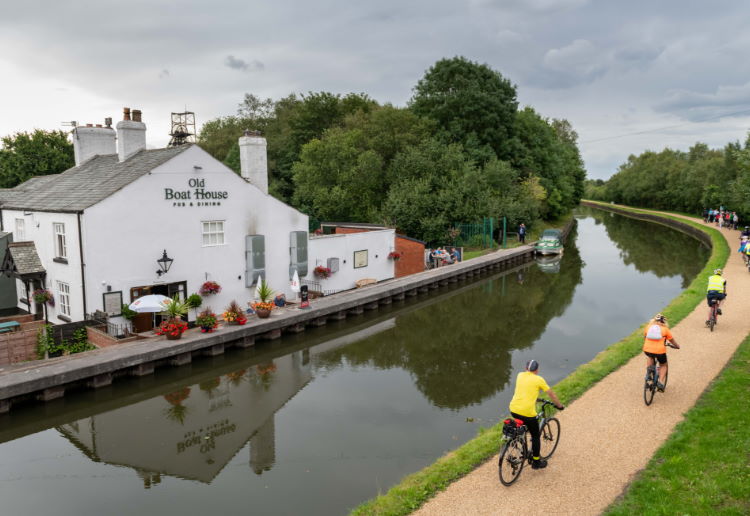 Transitioning to Zero Carbon Transport
Low and zero carbon electricity and hydrogen will play a key role in decarbonising transport. While the journey to full transition will take some time, some significant steps are being taken to accelerate efficiencies and mode shift that will help to reduce carbon emissions and improve air quality in the region. Examples include:
Investment in partnership with the Bridgewater Canal Trust has delivered sustainable transport and recreation improvements on the Bridgewater Canal through the improvement of large stretches of the towpath. Once completed, the Bridgewater Way, will provide a 39 mile inclusive walking and cycling route from Wigan into Manchester City Centre and on to Halton
Peel L&P have been supporting Transport for Greater Manchester and Trafford Council in bringing Metrolink services via the Trafford Park extension to popular destinations within TraffordCity, including intu Trafford Centre and Barton Square, and at MediaCityUK including the Imperial War Museum North. The £350 million line was opened in March 2020, twenty one years after the Trafford Centre opened
Peel Ports has been working with businesses to remove 200 million road and rail freight miles from the UK network, reducing costs, carbon and congestion, by encouraging shipping lines to introduce direct deep-sea services at Liverpool2, closer to where their containers begin or end their journeys. In 2017 it reached its target of securing 200 advocates of its Cargo200 initiative
In 2018, Peel Ports partnered with the UK's largest rail freight company, DB Cargo UK, to introduce a new rail service for containers travelling between Scotland and the Port of Liverpool. The service comprises of up to 30 wagons and can carry over 40 containers per trip, reducing the cost and carbon emissions for cargo owners and improving congestion and air quality on the roads
In 2020, Peel Ports announced its intention to switch 50% of its entire fleet of service vehicles/vans/LGVs to electric by the end of 2021, helping reduce CO2 emissions and improve air quality across our port network.