Positively impacting the environment
The creation of inclusive, safe and future-proofed business operations and destinations requires a commitment to sustainable business practices. In recognising this, Peel businesses are seeking out low carbon growth and natural capital net gain opportunities. Ocean Gateway communities and regeneration developments are underpinned by beautiful and biodiverse public realm, green, smart built environments and sustainable transport solutions including active travel solutions such as walking and cycling routes.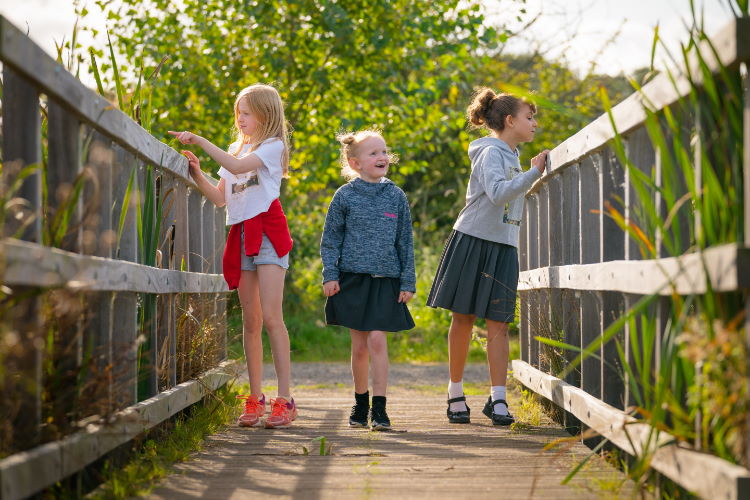 Natural Capital Net Gain
Natural capital, the stock of natural assets such as soils, water and biodiversity, produces a wide range of ecosystem services that provide benefits to society. Benefits to communities in the north west include food production, carbon sequestration, regulation of flooding and water quality, air pollution regulation, recreation and physical health and wellbeing.
At Peel, we understand the innate connection between humans and nature and know that access to parks, woodland, water and open space is fundamental in assuring the long term health, wellbeing and productivity of any community. We act as custodians for the land that we own and manage. As part of Peel L&P's Sustainability 5 Year Plan, the team is working to understand the natural capital of its landholdings and aims to set up a Natural Capital Account by 2024.
Peel L&P has been collaborating with Defra, Natural England, Environment Agency and the Greater Manchester Combined Authority on ground-breaking work to establish how the property sector can deliver natural capital and biodiversity net gain in new developments.
In addition, Peel L&P is also exploring biodiversity banking and carbon trading and looking at how the business can use its rural portfolio to add value to the business, the economy, the neighbouring communities and the environment. The team has also commissioned significant natural capital assessments at Liverpool Waters, Chat Moss and GMSF sites to help the business put more back into the environment for people and wildlife – a net gain – to help ecosystems and communities prosper.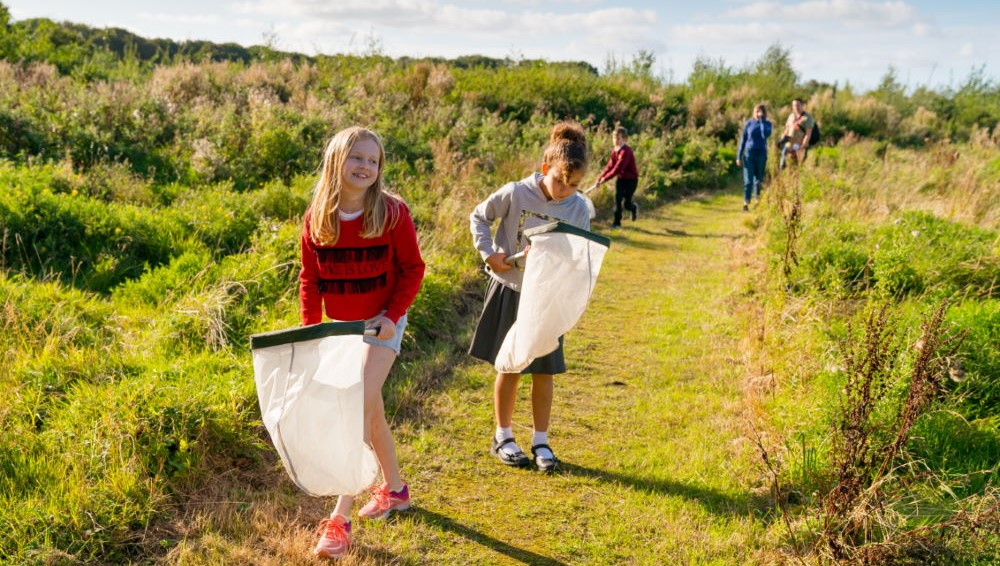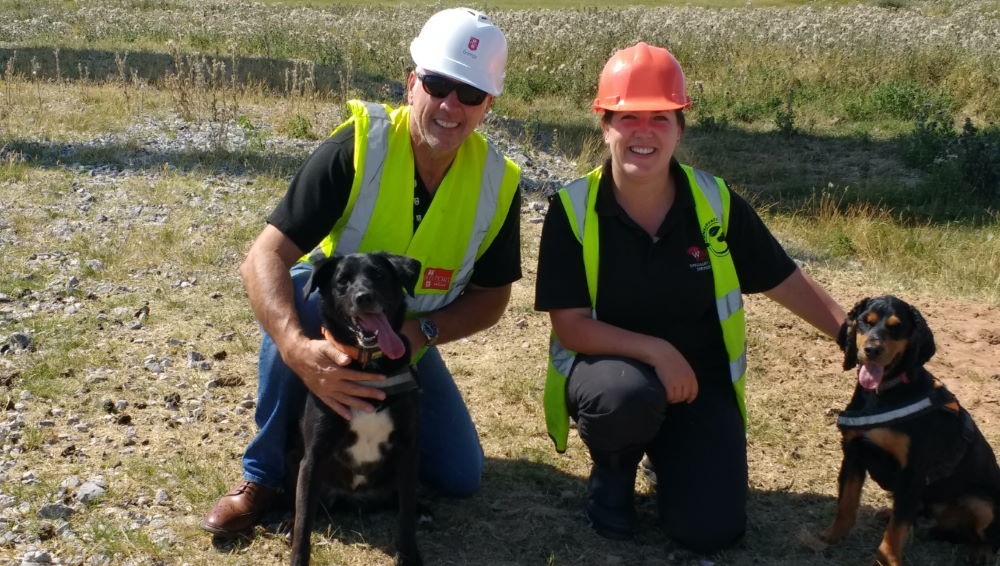 Land and biodiversity stewardship
The Peel Group has been demonstrating excellence in land stewardship with the development of environmental schemes and green spaces including: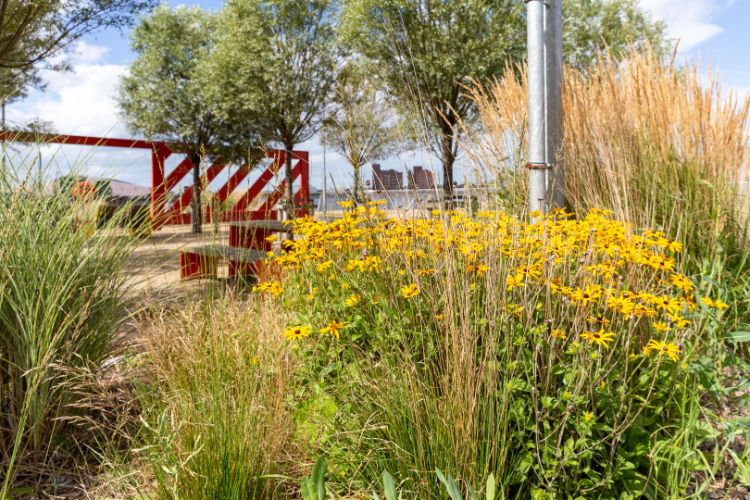 Creating and enhancing publicly accessible green space
As a custodian of the land for the longer term, good design principles and green space have been incorporated into Peel's developments. Wherever possible, we aim to retain and enhance ecology and nature, and incorporate recreational and sustainable transport facilities in our projects to create safe, natural environments and enhance the health and wellbeing of native biodiversity, residents, workers and visitors. Examples include:
Working in partnership with Mersey Forest, the Forestry Commission and BEIS, Peel L&P's Wirral Waters 'street tree' project, started in 2013, has planted 1,500 trees along the roads into and around the Birkenhead Docks. In September 2020, the team submitted a planning application for The Greenway, a major new public realm project that will improve the environment in the West Float neighbourhood
Peel L&P has been focussed on tackling the UK housing crisis and ensuring the provision of new family housing with access to high quality green space in communities across the Ocean Gateway area. This is exemplified in Peel L&P's work on the Bridgewater Nature Park and Stirrup Field Ecological Area to enhance amenities for existing and new communities in Boothstown 
At Hulton Park, Peel L&P's proposals seek to regenerate one of the most remarkable historic estates in North West England. The proposals see to regenerate the fantastic but degraded landscape in a sympathetic way which secures a lasting positive legacy, including for biodiversity on the site. The plans include the creation of new wildlife habitats and have been assessed as providing a natural capital net gain and a 15% biodiversity net gain. Out of Park's 21 ecological features, 15 would be enhanced from measures put in place throughout the development, five would experience no change and only one feature - arable land – would be lost.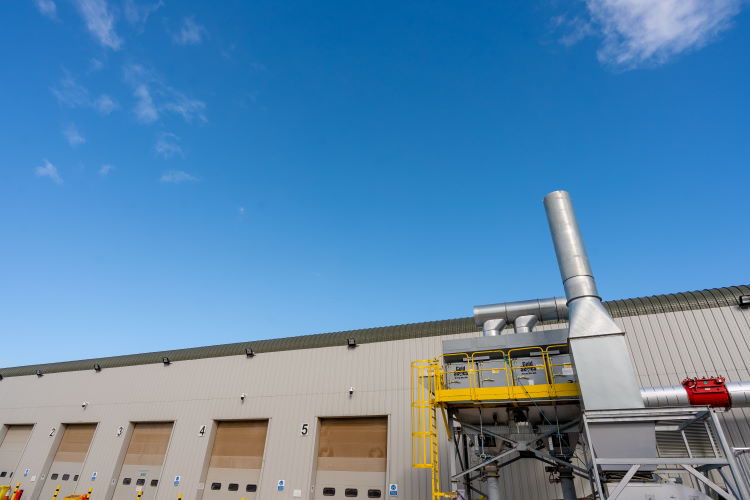 Providing solutions to tackle waste
Peel L&P Environmental has a strong track record of working with landowners, investors, operators, contractors and technology providers to develop deliverable business models for waste and environmental technology projects. It also has a portfolio of strategic waste management sites (that are operated and managed by partners) and is exploring the potential for landfill regeneration in order to mitigate the long term liability associated with the former use of these sites, to recover both valuable resources and energy that is contained within these sites and ultimately reclaim the land for built development. As well as the waste to energy projects noted above, other key projects include:
The UK's first waste plastic-to-hydrogen facility has been consented at Protos – it will create hydrogen from waste plastic which could be used to fuel cars, buses and HGVs. The plant will use pioneering DMG (Distributed Modular Generation) technology developed by Powerhouse Energy Group plc at Thornton Science Park, next door to Protos.