The Ocean Gateway vision can only be achieved by acting as a partner and facilitator and by working in partnership with the private, public and third sectors including with stakeholders in business, the professions, government agencies, local and combined authorities and education providers.
Stimulating and collaborating with the Private Sector
During the last decade, several strong partnerships have been developed or enhanced with private sector organisations including: L&G Capital at MediaCityUK, DWS Investments (Deutsche Bank) at Peel Ports Group, Macquarie Capital and Ivanhoe Cambridge at PLP, Ancala Partners at LEEP Utilities and Liverpool John Lennon Airport, as well as with a number of housebuilders and residential developers and investors. The private sector has continued to respond to opportunities as they have arisen, however, the viability of projects in parts of the North West has proved challenging for many investors. The various funding schemes that have been put in place by the Government, such as Regional Growth Fund and Local Growth Fund, have been key to bridge the viability gap. Where third party investors have acquired interests in a project, Peel has often maintained a role as a partner to address matters outside the investor's core interest such as planning, infrastructure and development.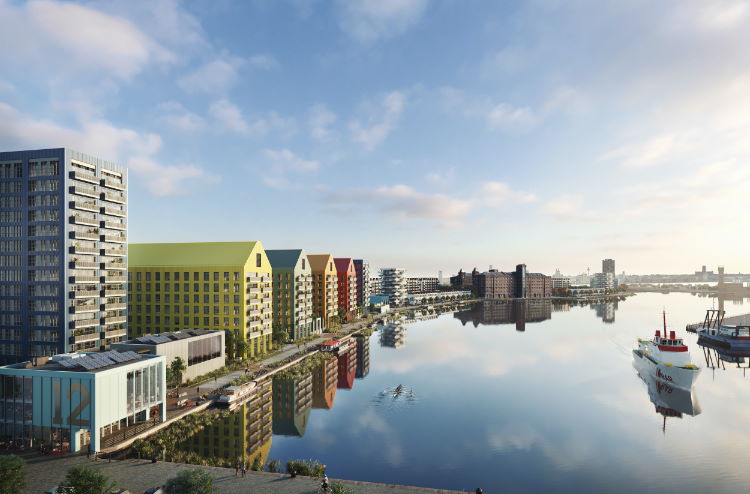 Partnering with the Public Sector and the Third/Voluntary Sector
Several key public sector partnerships have been developed and strengthened, including through greater collaboration with local authorities and Government Agencies, for example at MediaCityUK, Liverpool Waters and Wirral Waters. The innovative approach to our partnership with Wirral Council and Homes England on the Housing Infrastructure Fund has unlocked delivery of new homes on brownfield land at Northbank on Wirral Waters that would otherwise not be viable. Peel continues to work with Liverpool City Council to deliver our joint aspirations for a new state-of-the-art cruise liner terminal that will enable the city to welcome the world's biggest cruise ships to its UNESCO listed World Heritage waterfront. In 2016 the City Council became a shareholding partner in Liverpool John Lennon Airport, a key asset for the city's visitor economy. Peel Group businesses have also been collaborating on academic projects and facilities with University of Liverpool, Liverpool John Moores University, University of Chester, and University of Salford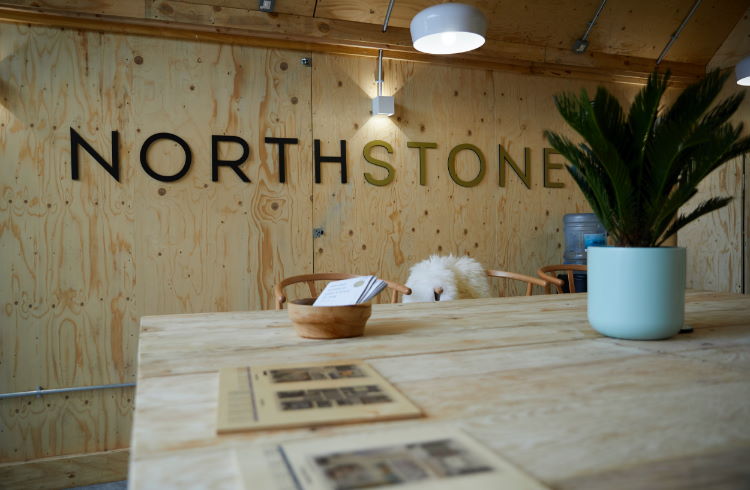 Partnering to innovate, create jobs and grow the economy
Peel has also established a number of new partnerships and businesses to facilitate and stimulate growth and investment in the Ocean Gateway including:
dock10 was formed in 2010 to manage the world-class facilities and provide specialist post production services for broadcasters, production companies and creative agencies, including the BBC and ITV. £22 million was initially invested in partnership with SIS and Santander to fit out the studios and galleries; investment has continued to ensure the studios provide the most advanced and innovative technology. dock10 directly employs 160 people and co-ordinates hundreds of freelance professionals to provide the talent needed to make award-wining content.
Peel Logistics Property was formed in 2015 as a specialist UK logistics and industrial property business in partnership with Macquarie Capital. The joint venture welcomed Ivanhoe Cambridge and a new senior management team to create a business that develops, manages and owns prime-grade logistics real estate. The partnership, now called PLP, has invested £30 million in 500,000 sq ft of logistics space in three Ocean Gateway projects and has more investments in the pipeline.
Peel L&P partners with national and local housebuilders to maximise the quality and quantity of homes delivered on its land. To increase the rate and diversity of housebuilding and meet the urgent need for quality family homes in the north of England, Peel L&P formed Northstone in 2018 as a new homebuilder with a mission to create exceptional homes for modern, vibrant living