Cheshire & Warrington
Frodsham Windfarm
Onshore wind farm of 50.35 MW, 19 turbines with associated access and electrical infrastructure.
To Date
£67.6m
Capital investment
Future
Capital investment
Total
£67.6m
Capital investment
Contact:
Michael Humphreys, Peel L&P Energy
Frodsham Wind Farm
Environment & Community
Peel L&P Energy's Frodsham Wind Farm was the first construction site in the UK to achieve the Wildlife Trust's 'Biodiversity Benchmark: Design for Construction' award, for commitment to protecting and enhancing wildlife. The project also created new 85 acre wetlands to provide feeding areas for wading birds and manages over 100 acres of reed beds to enhance natural habitat for numerous bird species. Further case study information here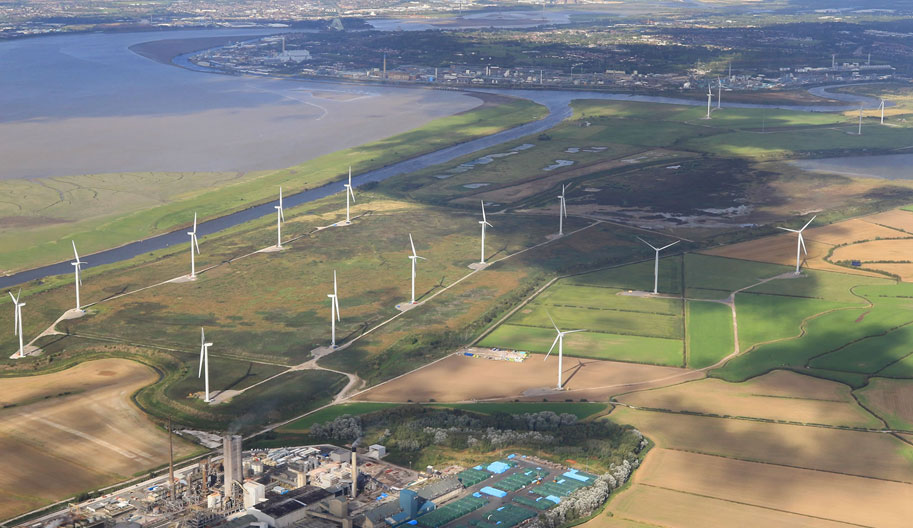 During the period of its ownership Peel hosted numerous visits to the operational wind farm for school children, students and community groups.
Peel took community engagement to a new level with a voluntary 25 year partnership agreed with the local community through the Marshes Community Benefit Fund (CBF). The community will benefit from £3 million of community investment for the area over the operational life of the wind farm. £120,000 a year will be donated to the fund by the wind farm to deliver a variety of community projects which will be approved by a locally selected panel