Liverpool John Lennon Airport
Speke, Liverpool
Liverpool John Lennon Airport
An Airport Masterplan has been developed for the period to 2030. This includes expansion for passenger facilities together with a Business Aviation Centre and other associated investments.
To Date
£15.5m
Capital investment
Future
£325.0m
Capital investment
Total
£340.5m
Capital investment
Contact:
Robin Tudor
Head of PR & Communications - LJLA
Trade, Transport, Jobs & Investment
In the Liverpool City Region, there are numerous employment opportunities to seize which build on Peel Ports' investment in Liverpool2 and Halton's investment in the Mersey Gateway Bridge.
These investments, coupled with Liverpool John Lennon Airport, are key assets to support trade, inward investment and employment growth. They have capacity to accommodate growth but the shortage of suitable land for modern logistics and manufacturing facilities must be addressed, where necessary with release of land from the Green Belt, to create the jobs in the City Region.
Government support for schemes such as the Warrington Western Link which will resolve long standing congestion in the town and open up opportunities for growth is welcomed. However, additional funding is urgently needed to deliver major road schemes within towns and city regions and to provide access to global gateways; such schemes include the South Liverpool Eastern Access Corridor which will provide capacity for growth of key sectors in South Liverpool and improve access to Liverpool John Lennon Airport.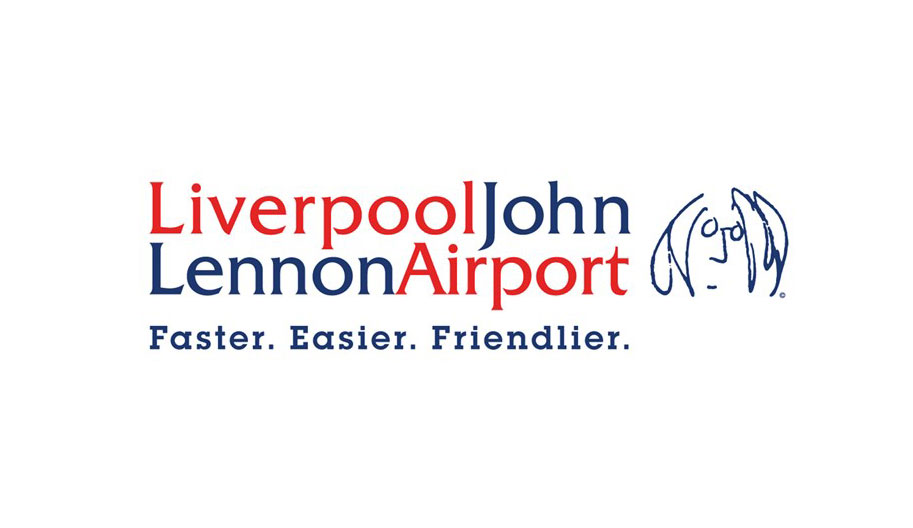 Liverpool John Lennon Airport handles an average of more than 400,000 passengers a month (plus non-travelling visitors) passing through the terminal building, LJLA represents excellent opportunities for retailers.
In June 2018, the airport completed the final phase of the development works aimed at further improving the customer experience for departing passengers. Over £5m was invested in a phased programme of improvements, over an 18 month period, covering an area within the Departure Lounge of around 2,000 sqm.
The expansion and redesign of the World Duty Free retail area and the addition of a Traveller fashion store saw a number of new retail brands start operating, new shops, bars and restaurants open up and the refurbishment and upgrade of the upper floor of the Airport's Departure Lounge. In addition, new flight information screens were installed throughout the Departure Lounge. This also gave World Duty Free the opportunity to introduce two of the High Street's biggest beauty brands to the Airport for the first time with M.A.C. and Jo Malone dedicated areas now included within their store. Similarly, Traveller brings a number of major fashion houses to LJLA, including, Superdry, The North Face and Calvin Klein.
The local economy benefited from these improvements too, with over 50 new jobs created at the Airport following the introduction of these new and improved retail areas.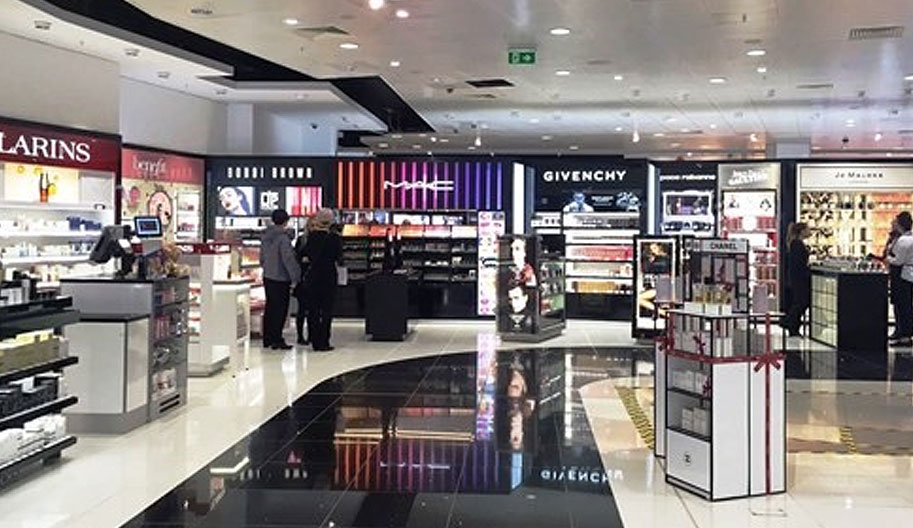 Liverpool John Lennon Airport has invested in terminal facilities including a new security hall and airside departure lounge upgrades that have transformed the passenger experience and helped restore the passenger numbers to over 5 million passengers per annum.
"A 2019 study estimated that the airport contributed £340 million per annum in GVA and supported 5,200 jobs across the Liverpool City Region"
The Airport's continuing investment in infrastructure and facilities maintains the highest levels of customer service: queue times to pass through security for 97% of all passengers is just 10 minutes or less, allowing parking to gate in 15 minutes, and Liverpool is the only UK airport to receive a 5-star airport rating by the world's leading air travel intelligence company OAG for flight punctuality, confirming its status as the UK's faster, easier, friendlier airport.
In November 2019, Liverpool John Lennon Airport was awarded the Best Medium-sized UK Airport at the 2019 British Travel Awards, an award voted for by the public. In December 2019, Liverpool John Lennon Airport received another top industry accolade when recognised as being the best UK airport of its size (3-10 million passengers) at the 2019 AOA Annual Awards. The award was voted for by Airlines UK, a trade organisation that represents UK airlines and awarded to LJLA in recognition of the Airport's success in offering a best in class passenger experience and becoming the Faster, Easier, Friendlier Airport of choice for passengers from across the region. This success is down to the strength of partnership and ongoing investment involving the Airport's shareholders, airlines and many businesses that provide services to the airlines and their passengers at the airport, plus ongoing support the city region's authorities and travelling public.