New CEO appointed at LJLA
January 2018
Liverpool John Lennon Airport (LJLA) has today announced that John Irving has been appointed as the new CEO of the Airport Company and is due to take charge on 12th March 2018.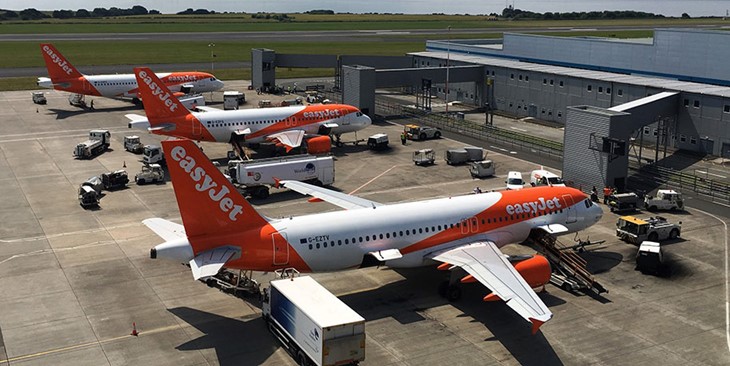 John joins the Airport from his current position as Chief Commercial Officer at Newcastle International Airport where he has worked for the past two and half years driving record passenger and airline growth. A qualified Management Accountant, prior to his time in aviation John has also held senior commercial and financial positions at Newcastle United Football Club and Procter and Gamble and brings a wealth of successful business experience from across various sectors.
LJLA handled almost 5 million passengers in 2017 with flights to over 60 destinations in the UK and across Europe and is known for its relaxed, hassle free environment and best-in-class operational performance. Passenger numbers grew by almost 3% last year compared to 2016 generating the Airport's highest annual passenger figures since 2011 and LJLA is also one of the area's major employers, attracting inward investment and bringing significant tourism benefits, helping to boost the region's economy.
New CEO John Irving commented, "I am very excited at being given the opportunity to take this business forward at a time when the Peel Group's continued investment in the Airport has seen Liverpool become one of the UK's stand-out regional airports.
I am thoroughly looking forward to building on this recent success and for Liverpool to continue to be the faster, easier, friendlier Airport of choice for passengers from across the region."
Airport Chairman Robert Hough commented, "John has helped Newcastle Airport make significant progress in his time there and we are therefore delighted to welcome him in his new role here at Liverpool, bringing drive and determination to take the Airport on to the next level and to realise its tremendous potential.
John will also be a great asset for the City Region too, developing the Airport's strategic importance through improved connectivity, helping to attract further inward investment and bringing continued benefits for the region's visitor economy."
Share
Tags